The Arizona Chapter of the International Association for Near Death Studies
Arizona IANDS has chosen the mission of bringing together a community that listens and shares the evidence for the universal nature of a loving consciousness that includes us all.
Arizona IANDS Experience Sharing is a non-profit, registered 501c3 affiliate of IANDS and is eligible for tax deductible donations.

Upcoming Arizona IANDS speaker events are now being live streamed on the ISGO platform. Here is the list of speakers for 2020-2021.
Note the November and April speakers have been changed.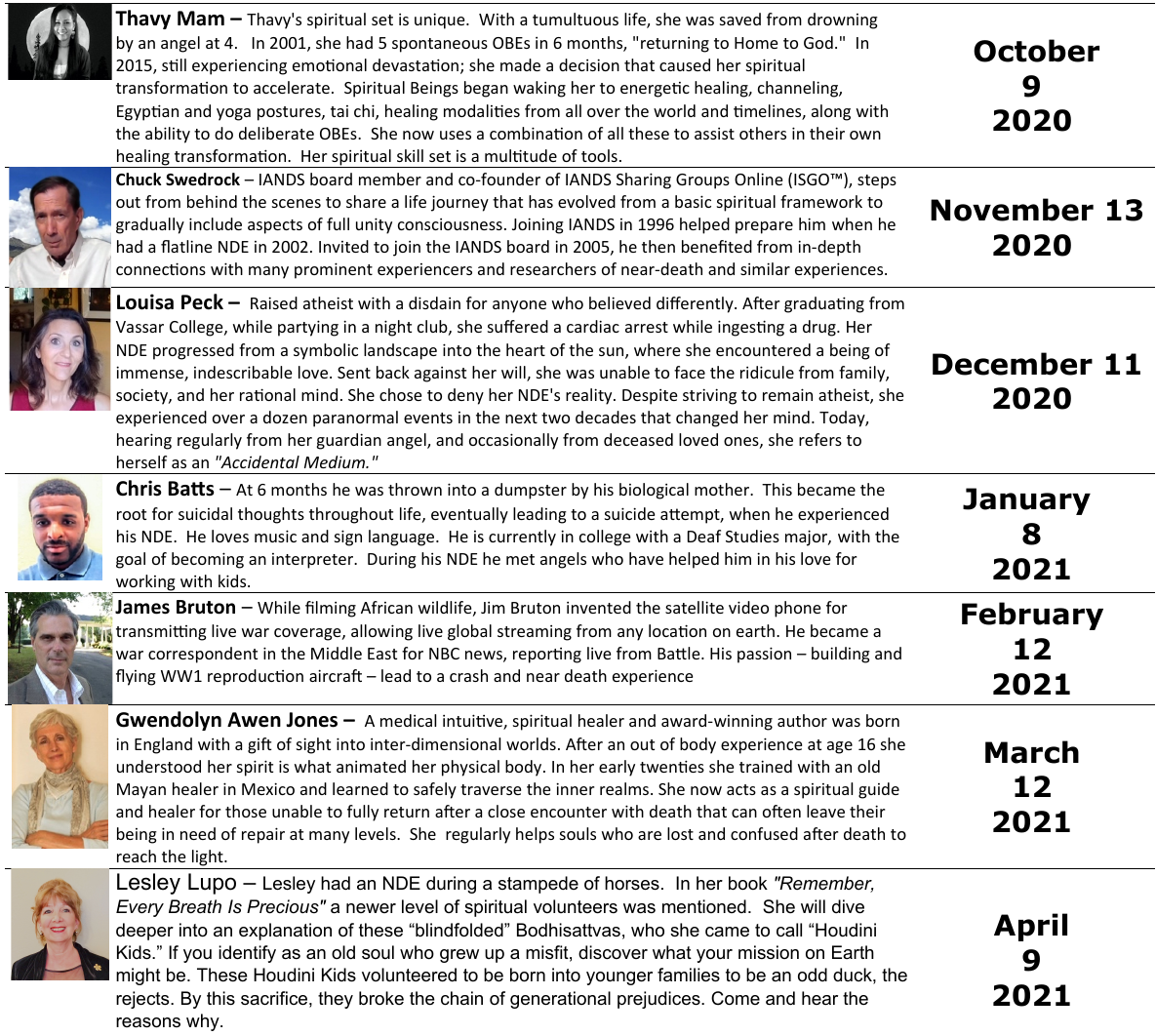 Thoughts become reality, so make them Gold ones.